Tarifs / payments / modification
FEE SCHEDULE 2021-2022
Semester 1 September to January
Semester 2 February to the end of the school year
Kindergarten
1st semester
3 meals per week      € 305.60
4 meals per week      € 360.00
2nd semester
3 meals per week      € 290.60
4 meals per week      € 345.00
Primary
1st semester
3 meals per week      € 322.10
4 meals per week      € 381.60
2nd semester
3 meals per week      € 306.20
4 meals per week      € 365.70
Secondary
1st semester
2 meals per week      € 235.80
3 meals per week      € 327.60
4 meals per week      € 388.80
2nd semester
2 meals per week      € 210.60
3 meals per week      € 291.60
4 meals per week      € 345.60
If you subscribe to 2 or 3 days/week some of the weekly fixed costs of the days of non-subscription will be taken into account to calculate the total price.
The price of an occasional meal ticket (secondary); 5.90 euros. ( paying in cash)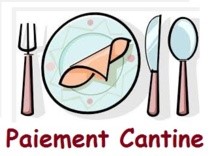 You will receive a personalised payment request by email for each period and for each of your children (one during the month of September and the other during the month of January) with a personalised structured communication.
The structured communication is compulsory for each payment.
The bank account of the APEEE Canteen Service is BE10 3100 9205 4504.
We kindly ask you to respect the payment deadlines.
If no action is taken on our second and final reminder, we will hand over the debtor's file in the hand of our bailiff and we will be obliged to remove your child's access to the canteen.
Modification-cancellation-reimbursement during the school year.
Any request for modification or cancellation of an enrolment must be sent to us by email.
Please complete the form : demande remboursement EN
The modification is made from the date of the request.
Meals are reimbursed from 2 consecutive weeks of absence on the basis of the price of the meal - the fixed costs.
The canteen reimburses the part of the subscription not used by users who leave school permanently during the school year.