Swimming lessons - CESAME
SWIMMING LESSONS 2020-2021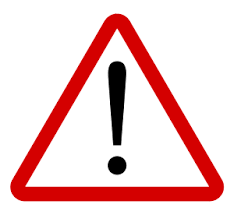 Dear parents,
Due to the current sanitary circumstances and in the absence of practical information regarding the functioning of the different pools, we will not be able to start our swimming lessons on Monday 14th September as originally planned.
We will get back to you as soon as possible in order to inform you of the date of the resumption of the swimming lessons and to confirm the registration of your child(ren).
Please do not make any payment until you have received the confirmation email.
thank you for your understanding and patience
Opening of registrations for ESB swimmer : Monday 15 June 2020 at 9:00.
Opening of registrations for other swimmer: Tuesday 23 June 2020 at 9:00.
Registration via your online parent account on our website https://services.uccleparents.org/
For new swimmers, tests will be offered as soon as the pools reopen.(More informations in the programme 2020-2021)
Courses start: The week of Monday, September 14, 2020
Courses end : Last course on Monday 15 june 2021
***Following Covid19, these dates are subject to change according the pool reopening deadlines.
Programme natation EN 2020-2021
Internal Rules of procedure - Swimming cesame 20-21
Concerning transport to the swimming pools, Uccle students can use the school bus. Please consult the document below to find out the bus number. ( NO BUSES ON WEDNESDAY)
Affiche bus sept 2020
Available in Septembre 2020
If your child is not registered for transport but wishes to use the school bus to get to the pool, please complete the form below
If you would like information about the closing days of swimming pools, please consult the link below.
Closing Days swimming pool 2020-2021
Available in Septembre 2020
If you would like further information, you can contact Mr Rizzo at Césame's office on 02.375.31.35 or by email natation.cesame@uccleparents.org
SWIMMING TEAM - ESB OCTOPUS 2020-2021
Registrations to ESB Octopus, season 2020-2021, now open!
Are you between 5 and 19 years old and able to swim at least 50 m in two different strokes?
Do you want to represent the five European Schools of Brussels in international swimming competitions?
If you have answered yes to both questions, you can now join ESB Octopus, the swimming team of the four European Schools of Brussels. Created in 1984 and with more than 60 swimmers of all ages, the ESB participates in the "European Forces Swimming League" (EFSL), together with teams spread over most of Western Europe at NATO and American bases. Most competitions are held in Benelux, but there are also travels abroad (in 2020-2021, Lisbon and Berlin is foreseen).
Interested? You can find more information at www.esboctopus.info or please send an e-mail for more information (and registration) at: team.esb.octopus@gmail.com