Activities for pupils of 1st and 2nd primary
All extracurricular activities, included individual music lessons, are suspended until further notice.
School year 2020-2021
beginning of enrolment : Monday 14 September at 9:00 am

end of enrolment : Monday 21 September at 2:00 pm

beginning of extra-curricular activities : Monday 28 September

To find out about the various activities proposed, you can consult the programme of 2020-2021 : Programme P1-P2 semestre 1
To get some explanations about these activities : Explications P1- P2 2020-2021
and a summary Synthèse activités P1-2
For Wednesdays' activities :
For primary 1, 2 and 3 : Circus workshop  from 1:30 to 3:00 pm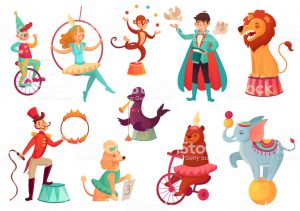 On the agenda: juggling (scarves, balls, flower sticks, Chinese plates), balance (pedalgos, rolla-bolla) and acrobatics (dynamic acrobatics, balance on the hands).
Dates: The workshop will take place from Wednesday 16 September 2020 to Wednesday 16 June 2021 inclusive
Fee: 325€ (for 32 lessons)
Enrolment: by email from now at Césame's office
In addition, we propose:
Hot meals in the canteen: 205€ (32 meals)
A childcare service from 3:00 to 5:00 pm: 180€
Attention: this activity and the related services will be set up subject to a minimum number of participants !
We specify that we accept throughout the year registrations since places are available in the activities
Important : we don't apply the "first come, first served"principle, take your time during the above period before signing-up
For primary students : places are assigned randomly by an algorithm. We recommend that you enroll your child only in activities for which they are motivated.