Hoodies from your Student Committee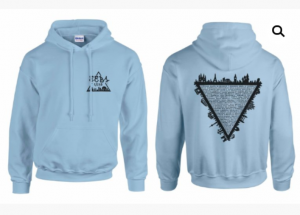 Our Student Committee (CdE) funds its activities and programmes through the hosting of events, like discos and cake sales, and through its annual sale of sweatshirts. This year our CdE is selling its sweatshirts online!
Order: Still haven't ordered a sweatshirt?!? We encourage you to take a look at this year's CdE hoodie design available in 7 colours and to consider buying a hoodie or two...for your kids or for yourselves (sizing for P4 and up—XSS to XL) for 30 EUR.
Shop and order now at: https://13stars.eu/eeb1-shop-gdrp/
Pick Up Information: https://13stars.eu/hoodie-pick-up-instructions/
If you have any further questions regarding the hoodies, please do not hesitate to the CdE: EINSTOIL@student.eursc.eu