CUDDLY CUSHION WORKSHOP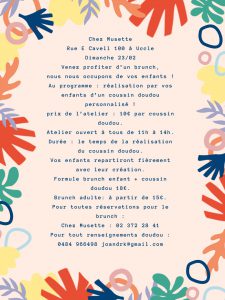 CARNIVAL CAMPS
CODING

du 24 au 28 février 2020 à Bruxelles
Tu as entre 8 et 16 ans et tu t'intéresses à la programmation ? Tu aimerais apprendre à créer tes propres jeux vidéos ?
Durant cette semaine, tu vas t'initier aux bases de la programmation de façon ludique et créative.
Tu découvriras l'environnement Scratch, où tu pourras développer tes premiers jeux, et t'initier ensuite au langage informatique Python.
infos & inscriptions : https://www.wearecoders.org/formations/stage/stage-coding-carnaval-2020

VIDEO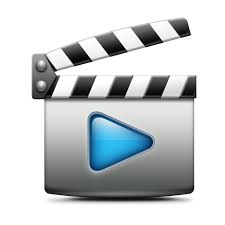 Après plusieurs mois d'activités auprès des plus grands 12/18 ans, OPERA CAPTURE CLUB revient avec une grande nouvelle!!!
Ophélie a ouvert son propre espace culturel et social en plein centre ville de Bruxelles: FATSABBATS , 5 rue Philippe de Champagne 1000 Bruxelles
AU PROGRAMME:
Encore des ateliers Performance et Art vidéo, toujours des collaborations avec des artistes, des sorties au musée, et les SHOWS publics qu'on aime tant le vendredi de fin de stage.
Les inscriptions sont ouvertes  pour les 7-12 ans  :
Du Lundi 24 Février au Vendredi 28 Février de 9h à 16h30 (avec possibilité de garderie) à FATSABBATS.
QUE CACHES TU DERRIERE TON MASQUE ?
Des Carnavals de Binche à Salvador : quelles sont les problématiques soulevées par le déguisement ? Préparation de masques à partir de matériaux de récupération pour la marche du 8 Mars !!
Du Lundi 6 avril 2020 au Vendredi 10 Avril 2020 de 9h à 16h30 (avec possibilité de garderie) .
Décortiquons les codes de la Fête !! du DJ au Bar en passant par madame pipi , les kidz prennent le Beurs en otage le temps d'une soirée.
Du 

Lundi13 Avril au Vendredi 17 Avril 2020 

de 9h à 16h30 (avec possibilité de garderie)  à FATSABBATS.
AFROFÉMINISME: KEZAKO ?
Du Lundi 6 Juillet 2020 au Vendredi 10 Juillet 2020 de 9h à 16h30 (avec possibilité de garderie) au CINEMA GALERIES.
En collaboration avec le festival HORS PISTE : BERLIN
https://opera-capture-club.org/
Ophélie Mac - 04.84.12.73.71
SWIMMING AND/OR SPORTS


Azam, teacher of Césame, proposes a swimming camp and/or a sports camp for Carnival holidays. More information : CAMP Carnival 2020
ART
Proposed by Sybille and Stéphane, teachers of extra-curricular activities :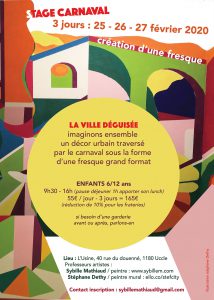 ART & CRAFT
LES PETITS BOUDD'ARTISTES
A teacher of Césame, Fanny Seller, proposes  activity "yoga et créativité" on Wednesdays and Saturdays.
To get more information Bouddartiste Flyer
DRAWING AND PAINTING COURSES FOR TEENAGERS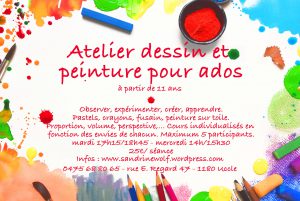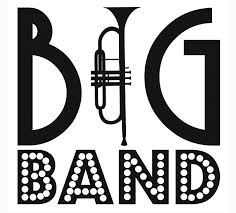 The Big Band needs new musicians
You have a minimum of musical experience, you want to play or discover Jazz music and participate in a good musical project, in a relaxed atmosphere ...! Every Monday at 4:00 p.m. - M2

Instruments sought :  Bass, Saxophone, Trumpet, Trombone.
Contact : Mr Cupper – M3 –
Email : cupperal@teacher.eursc.eu