L'APEEE se garde le droit de ne pas publier certaines annonces qui ne seraient pas conformes à ses buts et/ou missions.
L'APEEE ne contrôle en rien le contenu des annonces. L'APEEE se dégage de toute responsabilité concernant l'exactitude des informations contenues dans les annonces. L'APEEE ne pourra être tenue pour responsable en cas de problème au cours d'une transaction intervenue entre deux utilisateurs à la suite d'une annonce sur son site.


06/05/2019: EUROPEAN UNIVERSITIES CONSORTIUM (EUC) INFORMATION EVENING AT THE BRITISH SCHOOL OF BRUSSELS (Brel Theatre) 

(08/04/2019)
19.00-21.00
Free admission.
Bocconi University (Italy)
École Hotelière de Lausanne (Switzerland)
IE University (Spain)
Modul University (Austria)
Trinity College Dublin (Ireland)
Vesalius College (Belgium)
More information and registration: EUC Universities Information Evening (BSB)

06/02/2019: TeenTalks
GLORIA ORIGGI: WELCOME TO THE REPUTATION AGE
Evening Salon / Wed 6 Feb / 6:30 pm - 8:30 pm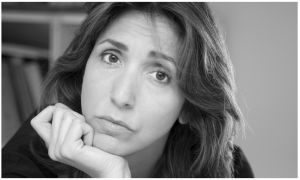 Philosopher Gloria Origgi has pinned down an elusive subject that, like it or not, affects all of us: reputation. We are leaving the 'information age', she believes, and moving towards the 'reputation age', in which information only has value if it has already been filtered, evaluated and commented upon by others - most of whom we do not actually know! Reputation has become a central pillar of collective intelligence today. Think of the Internet and social media. They allow for countless ranking systems and contribute to the creation of reputations in our social relations, in business, in politics, in academia, and even in wine. This is a fundamental paradigm shift in our relationship to knowledge. Join Gloria as she explains what reputation really is, why it matters, and how we can better understand ourselves and our behaviours by being aware of the subtle link between our reputation and our actions.
Glora Origgi will also give a talk to teenagers, see our TeenTalk with Gloria Origgi.
ABOUT THE SPEAKER
Gloria Origgi is an Italian philosopher, journalist, and a tenured senior researcher at the French National Centre for Scientific Research (CNRS) in Paris. She is a best-selling novelist in the Italian language, a respected philosopher in French, and a cognitive scientist in English. She moves gracefully through the conceptual jungles of everything, from philosophy and neuroscience to cognitive science and anthropology. In her research, she seeks to understand the impact of social relations and institutions on both cognitive processes and the organisation of knowledge. She has worked extensively on the topics of trust, reputation, and the evaluation of knowledge and science, as well as on the epistemology of gender and its applications in social cognition. She has taught in France, Italy, Brazil, Germany and has been twice Visiting Fellow at Columbia University in New York City. Since 2016, she leads the Dictionary of Social Passions (PUF) project, which aims to shed light on the role of passions in human motivation. Her research has been covered by many newspapers and media outlets in English, French and Italian.
PRACTICAL INFO
Date: 06/02/2019
Time: 6:30 PM- 8:30 PM
Location: Full Circle House – Chaussée de Vleurgat 89, Ixelles 1050
Tickets: €0 - 35 (Reductions available)
Registration: https://fullcircle15.wildapricot.org/Sys/TermsOfUse?ReturnUrl=%2fSys%2fInviteeReply%2fAttendReply%3feventId%3d3090150
Full Circle brings great minds, pioneering ideas, inspiring speakers from around the world to meet interesting, intelligent and influential audiences in Brussels. Full Circle is a non-partisan, non-profit organisation, funded through membership fees. Full Circle are a members' club, because enduring relationships and community are central to creating change. Want to know more? Write or visit the website