Funded Projects 2021-2022
The projects below have all been funded through APEEE Project Calls. They are scheduled to take place during the 2021-2022 school year.
Citizens of the [Ocean] World / Citoyens du monde [et des océans] - 2021-2022 Edition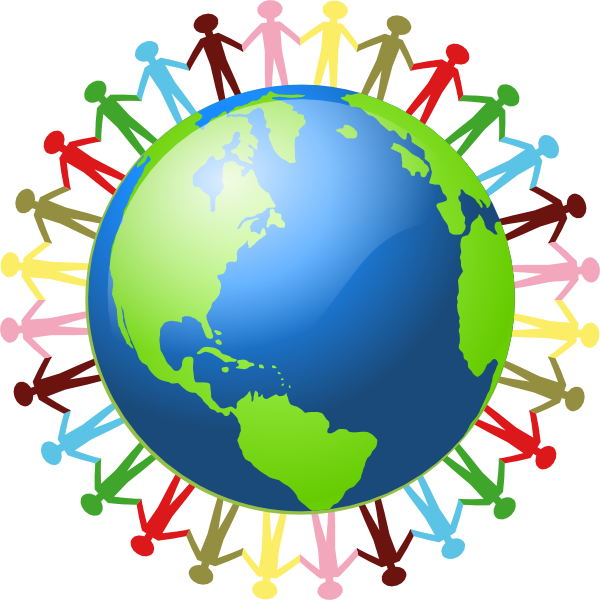 The project, partially-funded by the APEEE, extends the scope and breadth of the 2020-2021 edition to encompass the whole Berkendael community, as well as other interested EEBI classes, in a wide-ranging programme on the oceans and eco-citizenship. A variety of initiatives are proposed within the scope of the project with voluntary participation of different classes:
March: clean-up and waste-water projects, including an urban printing action Here Begins the Sea for Brussels Water Days.
March: a P3 student-led interview with Thomas Lesage - founder of Children for the Oceans - who was also asked to present on World Oceans Day (7-8 June 2022).
April: a module on Ukraine and refugees and the sometimes dangerous role of the seas in their journey.
May: meetings between different classes, authors and oceanographers, including the visit of Zélie et le 6e continent author Sabine Hautefeuille to Berkendael nursery classes.
April-May: various class-level poetry, music and art projects, including this year's art competition entitled: Recycled Jellyfish Mobiles.
June: two exhibitions Trésors de la Mer du Nord (WWF) and Galerie de l'océan (Greenpeace) featured on the Berkendael campus.
Throughout the project, the continued development of a library book collection related to the Oceans in the languages of Berkendael sections.
The added value of this project is to bring to life an inter-class project within the school, to sensitize the students and the whole school community to eco-responsible gestures, while also energizing the meeting place most common to all: the library. The project and related initiatives are part of the EU Blue Schools Network.
School site Berkendael & Uccle | Sections involved DA, DE, EL, EN, ES, FR, HU, IT, LV, PL, SK, SWALS, ONL | Levels involved MAT, P1-P3, P4-P5, S1-S3
Total project budget 1497 EUR | APEEE contribution 1000 EUR
Date of project delivery 25/06/2022 | Status ongoing
See related: https://www.eeb1.com/en/en-citizens-of-the-ocean-world/


In Memory of Rosa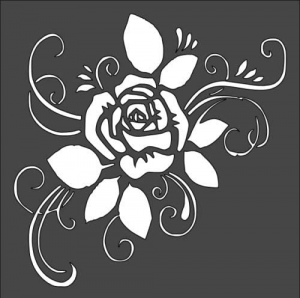 A project to commemorate Rosa Reichel, S5DA student who was tragically drowned in the summer of 2021 in the floods that swept through eastern Belgium. The project will establish a memorial on campus in Rosa's name, likely a rose bush or similar feature, also incorporating contributions from her class and other students. The memorial has particular relevance for secondary students, so it is hoped that a location chosen is frequented by our secondary community. Of course, the biggest impact will be among the Danish section students and other students in S5 who knew Rosa and who miss her dearly. It is hoped that a flowering plant will not only remind us of Rosa's loss but will also add beauty to the school campus and give hope to the community.
Funds will go toward the purchase of the memorial feature. A dedication ceremony is proposed with a programme to allow the school to mourn her loss and remember her short but vibrant life among her friends and family. The project will bring together Rosa's family and class, the Student Committee, the school and the APEEE in a common celebration of her life.
School site Uccle | Sections involved DE, DA, EN, ES, FR, HU, IT, PL, SWALS, ONL | Levels involved S1-S3, S4-S5, S6-S7
Total project budget 550 EUR | APEEE contribution 550 EUR
Date of project delivery 30/06/2022 | ongoing


Forest Area Berkendael: Sensory Walk and More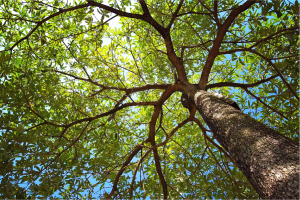 This project aims to renew the Zen Outdoor Space in the Forest at the back of the Berkendael site through the involvement of the German nursery teacher, students and volunteer parents. The space was created years ago but has fallen into disrepair. The renovations will include a new sensory path with wind chimes and reflective surfaces, a renovation of the wooden playhouse in the forest, a compost area and a wooded seating areas. It is hoped that all Berkendael nursery children and pupils of all ages can use the space to practice meditation and mindfulness, have group discussions and KiVa lessons, take part in outdoor art and music activities, and generally relax and have fun while getting in touch with nature. The project has the added value of promoting nature and facilitating the development of Green competences and Education for Sustainable Development.
The funds will be used to purchase equipment and supplies for the renovation.
School site Berkendael | Sections involved DE | Levels involved MAT
Total project budget 1000 EUR | APEEE contribution 1000 EUR
Date of project delivery 31/05/2022 | Status ongoing


Mémoire et oubli - La Shoah (S7L2-FR)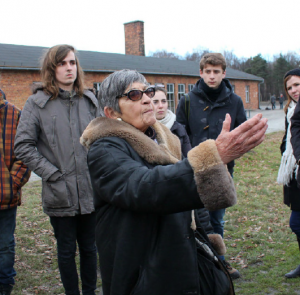 This project will support the visit to our three S7L2-FR classes (with ~70 students) of Natasha Giler, the director of the documentary film Ginette Kolinka, une mémoire française. The film treats the escape of Ginette Kolinka from Auschwitz, and in the process questions the connection between memory and forgetting through the lens of the Shoah. The programme relates to the theme of "Memory and Forgetting in History", a theme taken up in the FRL2 course this year, and has particular links to the study of the work Dora Bruder by Patrick Modiano.
The in-person meeting with the film director will allow an exchange of views on the course topic but also on aspects of story telling through film and other technical aspects of film-making. It is hoped that Ginette Kolinka herself, already of advanced age, may be able to join the discussion online.
The funds will pay for the travel from Paris to Brussels of the director as well as the film rights.
School site Uccle | Sections involved DE, DA, EN, ES, HU, IT, PL, SWALS | Levels involved S6-S7
Total project budget 500 EUR | APEEE contribution 500 EUR
Date of project delivery 30/06/2022 | Status ongoing


Radio EEBI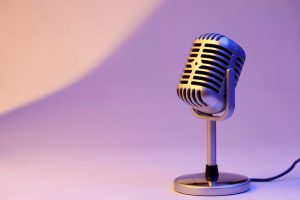 This project aims to create a radio station for EEBI secondary and late primary classes. The project will proceed in several steps. In 2021-2022 the objective is to create radio podcasts within the context of the S1 L2FR course and S1-S3 L2FR enrichment classes. A radio club for students will also be run during lunch breaks and will do live broadcasting. In 2022-2023 the radio podcast project will be extended to other courses and cycles, including the primary. The radio club will be promoted and extended.In later years the radio club for students will be further expanded and podcasts can be created in other European Schools, in Brussels and beyond.
To support these efforts, in 2021 volunteer teachers will be trained, while students will take a field trip to the RTBF studios as an introduction to the theme (during the project week if possible). The radio club will be opened for registration in parallel to these activities, ideally with the help of the Student Committee (CdE). Podcast production is envisioned to begin in November with live broadcasts launched in April. In June 2022, there will be a review of the pilot year.
The project is expected to create links between students from different sections, cycles and campuses, and is an innovative way to introduce students to new technologies and media formats. It is also hoped it will foster free expression, critical thinking and debate. The funds will be used to purchase the technical equipment for recording and broadcasting.
School site Uccle | Sections involved DE, DA, EN, ES, FR, HU, IT, PL, SWALS, ONL | Levels involved S1-S3
Total project budget 1500 EUR | APEEE contribution 1200 EUR
Date of project delivery 27/06/2022 | Status ongoing


Observe, Plant and Taste in Order to Respect and Share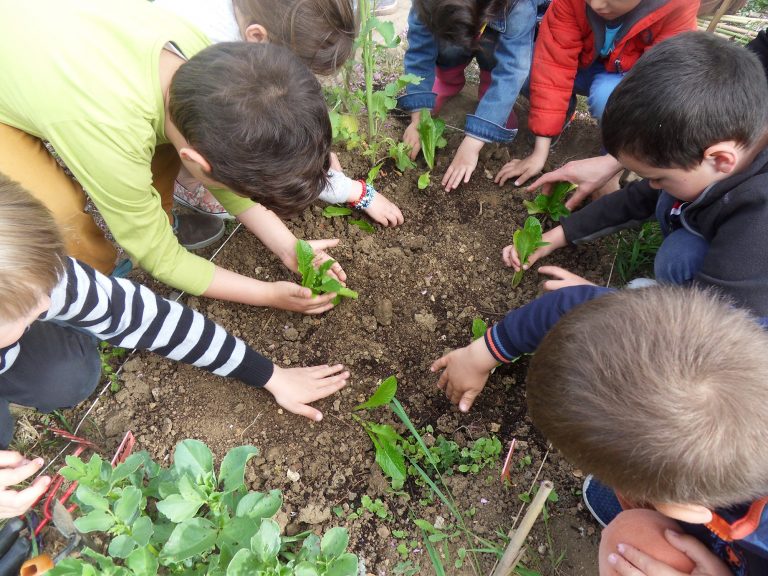 The project builds on the success of the "Let's garden at school! Jardinons à l'école! Project and aims to set up a plots for a vegetable garden for P3 to P5 students in Berkendael. The garden will be cultivated in the framework of European Hours. Students will learn about regional conditions and plant species and select local vegetables for cultivation, practice simple cultivation techniques and vocabulary of gardening, and work closely together on a common project. A water tank will be installed to collect rain water and signage will be made in the European languages of the school. Each week a small group of children will be charged with maintaining the garden—eventually an automatic watering system will be planned.
Following the pandemic, children need to connect with fundamental values. The project is intended to help kids become good citizens of the world and also to enhance their well-being. This project also fits into the planned renovation of Berkendael's Building B playground this summer, particularly as the children of the school requested a quiet corner be included in the plans. The APEEE's partial funding has been given for the purchase gardening materials.
School site Berkendael | Sections involved DE, EN, EL, ES, FR, IT, LV, SK | Levels involved P1-P3, P4-P5
Total project budget 2400 EUR | APEEE contribution 1000 EUR
Date of project delivery 04/07/2022 | Status ongoing


Emotional intelligence and COVID (P4 and P5 Uccle; P4 and P5 Uccle and Berkendael)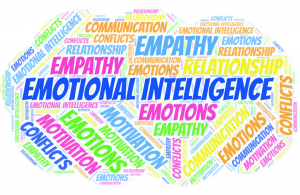 These two projects approved in June 2021 will consist of 12 interactive workshops of approx. 25 students each and cover the whole of the Uccle P4 and P5 (~500 pupils); workshops are intended to reinforce the emotional intelligence of our children particularly after the difficult period just experienced. The workshops will be organised on topics including: "Emotional awareness (being able to identify your own emotions)", "Self-management (manage emotions, for example manage stress)", "Empathy development", and "Motivation".
Workshops would be held during European Hours and/or moral classes or during special periods in the year. These workshops are hosted by specialist foundation "Les Loulous Philosophes / Les Ados Philos" and organised by members of the APEEE's Well-Being Working Group. They are an extension of the successful Well-Being/Community Building "Reinforcement of Values" Series in the secondary, which are hosted by the same foundation.
Based on a successful pilot, the project received a second installment of funds in December 2021 for a second phase on the development and enhancement of relationships and communications among students, half the funding to also cover the introduction of the programme in Berkendael P4 and P5 classes. Workshops are planned to take place during L2 hours or project weeks.
School site Uccle, Berkendael | Sections involved DE, DA, EL, EN, ES, FR, HU, IT, LV, PL, SK, SWALS, ONL | Levels involved P4-P5
Total project budget 1200 EUR (600 EUR x 2) + 1200 EUR (300 EUR x 4) | APEEE contribution 1200 + 1200 EUR
Date of project delivery 30/06/2022 | Status ongoing


Reinforcement of Values Series (S7)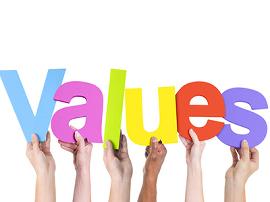 Workshops for students: A series of talks for all S7 classes across sections, aimed at reinforcing values among teenagers to complete what is done at home and by the school. As these students need to reflect on their future before leaving school, interactive sessions with their peers will be organised around the themes such as: "What is a successful/happy life?", "Does success depend on my will?", "What makes what I am?", and 'What is happiness?".
Interactive workshops of 25-30 students will take place during religion and ethics classes or in the Project Week period. Each session will correspond to one period of class. Workshops will be hosted by specialised coaches from the organisation "Les Loulous Philosophes / Les Ados Philos".
The main goal is to inspire secondary students to reflect on the importance of core values for their lives and social community. The aim of this projects is the reinforcement of values in teenagers to complete what is done at home and at school. Workshops are complemented by testimonials, debates and cine-forums. This is a continuation of the "Reinforcement of Values" Series organised by members of the APEEE's Well-Being and Community Building Working Groups.
School site Uccle | Sections involved DE, DA, EN, ES, FR, HU, IT, PL, SWALS, ONL | Levels involved S6-S7
Total project budget 600 EUR | APEEE contribution 600 EUR
Date of project delivery 30/06/2022 | Status ongoing


Francis Pirotta Creative Arts Prize - 2021-2022 Edition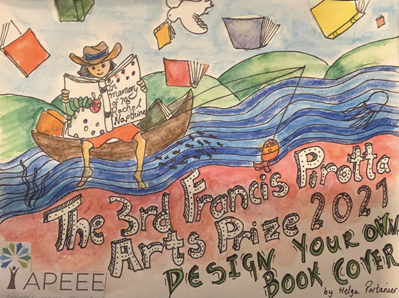 Art competition for students: An annual art competition aimed at primary and nursery classes in Uccle to celebrate Francis Pirotta's short but creative life and ensure that his spirit and determination remain alive through the creativity of other children. Francis Pirotta used to spend countless hours drawing. It was by far his favourite pastime and an opening into the world of this remarkable boy with an all-too-short life.
The prize is intended to stimulate pupil's artistic creativity, with an emphasis on teamwork as the prize is awarded to whole classes. The teachers and art coordinator are heavily implicated in the programme, and a committee including the teachers, the family, the parents and the students decides on the theme of the competition each year in autumn and also serve as the judging panel in spring. In 2019, the prize for the theme "Other Places, Other Worlds" was awarded to MAT IT and P5 DA, while the 2020 edition with the theme "Flags for Nature" was won by MAT EN, P4 ENa and P5 MT. The 2020 submissions were part of the European Commission's 2020 Greenweek Programme. The 2021 edition with the theme "Book Covers" was won by MAT IT and P4 DA. The 2021 edition also honoured the memory of Francis' teacher, Rachel Napthine.
The APEEE funds or co-funds the prize, a school trip or other gifts for the winning classes.
School site Uccle | Sections involved DE, DA, EN, ES, FR, HU, IT, PL, SWALS, ONL | Levels involved MAT, P1-P3, P4-P5
Total project budget 900 EUR | APEEE contribution 600 EUR
Date of project delivery 30/06/2022 | Status ongoing


Well-Being Conference

The overall project organised by the APEEE's Well-Being Working Group aims at raising awareness among parents and/or pupils about topics of interests related to well-being or mental health, through online conferences. In this case, while waiting for a fuller strategy, a single conference was awarded to treat a topic, such as: affection and sexuality, physical and mental health, nutrition, mindfulness and or brain training, emotional intelligence, parenting, impact of COVID, internet safety and the challenges/risks of social media, cyber-bullying. Priority will be given to topics not recently covered and those that have received positive feedback. The speakers will be selected based on curriculum and expertise, availability and languages (mainly FR or EN).
The Well-Being working group in its current form has a three-year track record of success giving parent conferences and student workshops.
School site Uccle & Berkendael | Sections involved EN, ES, FR, HU, IT, PL, LV, SK, EL, Other: SWALS, ONL | Levels involved MAT, P1-P3, P4-P5, S1-S3, S4-S5, S6-S7
Total project budget 500 EUR | APEEE contribution 500 EUR
Date of project delivery 27/06/2022 | Status ongoing


Become a Cyber Hero: Promoting Safe Use of the Internet (P4 and P5 Berkendael)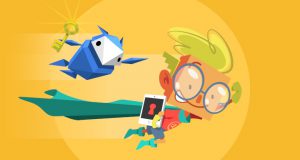 A programme which aims is to make kids aware of the risks related to the Internet and to promote appropriate behaviour when online. It will be organised for P4 and P5 classes at Berkendael by expert group Bibliothèque Sans Frontière in close cooperation with teaching staff.
The introduction is an interactive webinar, performed in all classes of the same level at the same time. The children will then be presented with an imaginary country that will lead them to reflect on their behaviour on the Internet. They will discover five topics: Cyber futé / "smart" (how to hare information safely on the Internet); Cyber vigilant (how to develop critical thinking - fakes news); Cyber secret / "secrecy" (how to choose and manage passwords); Cyber sympa / "nice" (awareness about cyber harassment); and Cyber courageux / "brave" (encouraging children to talk to adults about what worries them about on the Internet).
The association provides educational / pedagogical kits to each child and teacher, so that teachers continue the work in the classroom over several weeks. Parents are also take part in the programme via an online conference organised by the association, so that they can follow up at home with their kids. The programme is currently available only in French.
The project is hoped to educate our children about safety on the internet before their entrance into secondary; it is also hoped to reduce cyber-bullying and other inappropriate online behaviours.
School site Berkendael | Sections involved DE, FR, LV, SK | Levels involved P4-P5
Total project budget 400 EUR | APEEE contribution 400 EUR
Date of project delivery 30/06/2022 | Status ongoing


Supporting Children in their Learning Path: What Cognitive Science Tells You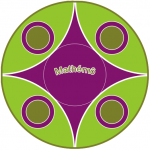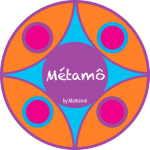 A conference (in situ or online) for parents and the school community at large, hosted by two experts in accompanying children with learning difficulties from the "Mathémô / Métamô" centers. The main aim is to discover how the young brain of our children develops over years, how it functions and the mental gestures associated with learning.
Parents will be shown very practical activities and learn how to implement these with their own children in their homework, during online teaching period or to generally support their education. The study of mental gestures in learning and their application for children has been developed in the francophone context but it applies equally in a plurilinguistic context. Though the conference is in French, the facilitators of the conference will strive to reach all the language speakers represented in the audience.
During last 18 months, parents were thrown into the school activities of their children at home, even if they had not previously followed their children's education much or had not wanted to do so before. For some families it was easy, but for most it was a very difficult period and as parents of primary or young secondary students, we felt useless or ill equipped to support our children on how to improve concentration, absorb new ideas and find motivation to continue working. This conference is intended to address this issue.
School site Uccle & Berkendael | Sections involved DE, DA, EN, ES, FR, HU, IT, PL, LV, SK, EL, Other: SWALS, ONL | Levels involved P4-P5, S1-S3
Total project budget 400 EUR | APEEE contribution 400 EUR
Date of project delivery 30/06/2022 | Status ongoing


Activities at Lunchtime Breaks Berkendael - Board Games Collection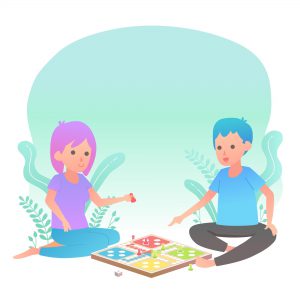 This project builds on the "Berkendael Chess Project / Jeux d'échecs à l'école" and aims to diversify the activities proposed during lunchtime breaks to include board games and eventually programmable robots.
By offering different lunchtime activities, the project offers support to those students who do not feel comfortable on the playground. Board games and other cooperative activities will also create links between children, and some of the board games purchased will allow the children to express their feelings and develop awareness of the natural environment. Such activities enable students to take advantage of spaces designed for them, with the support of competent and attentive adults. Board games also develop important skills in support of the formal curriculum: mathematics L1, L2, science, history, geography.
The APEEE accepted to partially fund the project. It was suggested that a starter collection of board games be purchased first and robotics sets could be added later as the activity grows in strength and interest.
School site Berkendael | Sections involved DE, EN, ES, FR, IT, LV, SK, EL | Levels involved P1-P3, P4-P5
Total project budget 300 EUR | APEEE contribution 300 EUR
Date of project delivery 27/06/2022 | Status ongoing