Berkendael Working Group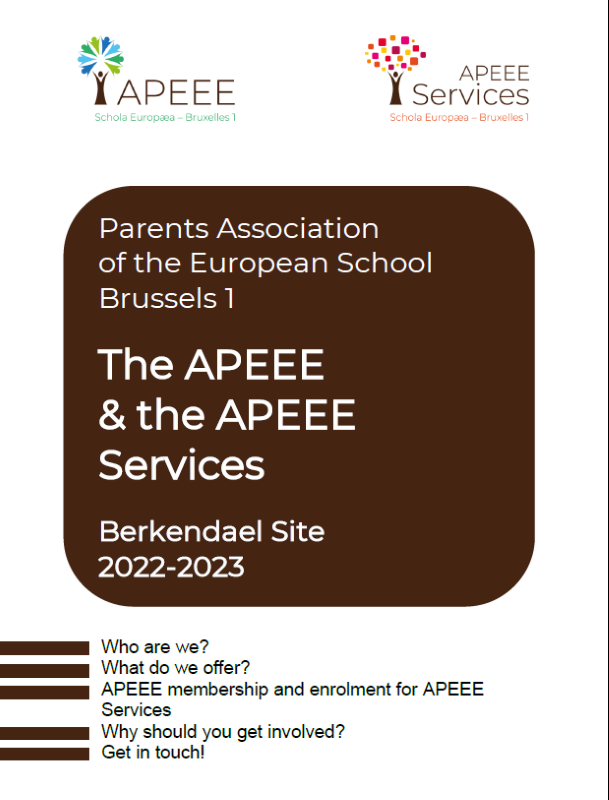 The Berkendael Working Group (WG) is composed of representatives of all linguistic sections and satellite groups present at the Berkendael site. Its members are elected by class representatives every school year.

 Members of Berkendael Working Group 2022-2023
The WG is part of the APEEE and represents parents in various committees and meetings concerning the issues related to the Berkendael site. It is the parents' voice regarding the pedagogical offer, enrolments, school life, infrastructure and equipment, safety and hygiene, transfers to the secondary cycle, etc. The WG representatives meet on a regular basis among themselves and with the school management. They are also present at the meetings of the Enrolment Board and the Brussels European School Monitoring Group (Groupe de Suivi), which treats among other things overcrowding in Brussels and the fifth school. Finally, Berkendael has five voting representatives serving on the EEBI APEEE Board.
The activities of the Berkendael Working Group are communicated to parents through the bi-monthly newsletter, edited by the Berkendael Newsletter Team.
Should you have any questions regarding that Working Group, you can contact us at: vp_berkendael@uccleparents.org.
Archive of Berkendael Newsletters