The APEEE does  not check the content of the adverts. The APEEE accepts no responsibility for the accuracy of information contained in these adverts.The APEEE cannot in any way be held responsible should problems arising during a transaction between two users resulting from an advert on its site.
LANGUAGE  & OTHER TRIPS
In Spanish only
Concurso literario internacional "Vive la Ñ" para estudiantes de español (04/10/2018)
Estimados profesores y estudiantes de español:
Nos ponemos en contacto con ustedes para informarles del II Concurso literario internacional Vive la Ñ, destinado a estudiantes de español de 12 a 17 años. (condiciones y bases en documento adjunto)

 Vive la N - Guidelines 2019

 II concurso literario internacional 2019
Como recompensa a los ganadores ofrecemos un primer premio que consiste en una estancia de 15 días en Vive la Ñ campamento internacional de verano de inmersión en español en España con todos los gastos pagados por un valor de 1450€ (solamente los billetes de avión desde la ciudad de origen hasta Alicante corren a cargo del alumno) y un segundo premio con un descuento del 50% sobre el precio del campamento.
Creemos que este certamen puede ser interesante para sus alumnos. Además de ser divertido y educativo con esta iniciativa queremos colaborar en la difusión del español entre los estudiantes internacionales.
Esperamos que se animen a participar.
Muchas gracias por su atención!

SUMMER CAMPS IN SPAIN FOR TEENAGERS (26/06/2018)

ISC Spain is a Spanish holiday camp, offering both linguistic and sporting holidays in Alicante, Spain (Spanish or English classes in the morning and sports or leisure activities in the afternoon) for international students between 13 and 18 years old.
The goal is to promote and disseminate Spanish as well as Hispanic culture by organising educational, sports, cultural, and leisure activities in the wonderful city of Alicante.
The summer camp programme is based on four pillars:
ACADEMIC
Students learn and perfect their Spanish in Spain.
CULTURAL
Campers explore the diverse cultures of Spain by visiting up to 3 cities.
SPORT
Students will enjoy their stay to practice their favorite sport. A wide variety of sports are offered: Windsurfing, Soccer, Handball, Volleyball, Sailing, Tennis, Multi-sport, Basketball, Watersport, Golf.
LEISURE
Teenagers experience a large number of activities that ISC Spain and Alicante offer.
For more information: https://www.iscspain.com or Brochure ISC-International Spanish Courses 2018

More information:
www.vivelaene.com
cartel vive la N~ 2017
Apprends l'espagnol avec un projet innovateur
Adolescents de 11-13 et 14-18 ans immersion totale en espagnol
Qui souhaitent apprendre ou se perfectionner dans la langue espagnole en été et rencontrer de nouveaux amis.
Différentes nationalités Échanger des cultures , parlant toujours en espagnol.
Foyer d'étudiants  À la plage de Muchavista, El Campello (Alicante) pour vivre et profiter de la culture espagnole.
Hôte espagnol  Avec qui tu apprendras et cohabiteras durant ton séjour.
EUROPEAN COOP CAMPUS YOUNG (02/02/2017)
The Federazione  Trentina della Cooperazione organizes the "European Coop Campus Young", a dynamic and interactive way to acquire entrepreneurial and cooperative competences.
This learning experience is being offered to young people from 14 to 18 years old and will be held in Trentino (Italy) in summer 2017. The programme combines classroom activity with work experience in local cooperative enterprises and offers the opportunity  to discover Trentino, a tourist destination and one of the most important  cooperative models in Italy and in Europe.
All information : European Coop Campus Young
SUMMER CAMPS IN SPAIN FOR TEENAGERS (09/03/2016)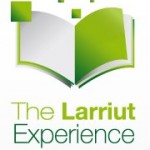 Information:
Summer Camps in Spain Information - Junior Program 2016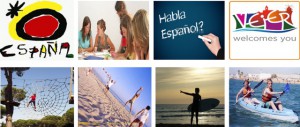 LANGUAGE CAMPS IN NE, FR and EN (12/04/2016)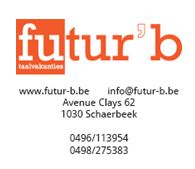 Futur'b (a non-profit-making organization) offers language camps in Dutch, French and English, for children aged 6 to 18.
We believe that playful activities are the best way to improve one's language knowledge and skills.
We grant a 10%-discount for any registration to one of our camps before 30th April 2016.
Please mention the name of your school when registering.
For more information and to register, please visit our webiste.
SEJOURS OBJECTIF SCIENCES INTERNATIONAL (12/04/2016)
In French only
Objectif Sciences International, ONG à statut consultatif auprès du Conseil Economique et Social des Nations Unies, a pour missions la recherche scientifique et l'éducation aux sciences au service du développement durable au sein de séjours solidaires.
OSI propose des séjours pour des enfants, adolescents et familles, en pleine nature et avec la participation active dans des recherches scientifiques. Notre objectif, promouvoir les sciences et leur usage durable auprès des jeunes générations.
Nous menons un très important programme de stages de Vacances Scientifiques dans le monde entier et pendant toute l'année.
Pour plus d'information veuillez visiter notre site internet.
Contact : mix-it-up@osi-ngo.org