RENTRÉE 2022-2023: WELCOME LETTER FROM THE APEEE

(14/09/2022)
Dear EEBI Parents,
After a busy first week, the APEEE wanted to send a letter of welcome and best wishes for a great 2022-2023 school year. We also extend a particular welcome to the new families starting at EEBI this year – see separate box below.  We all remember how hard it is to orient yourself in this system in your first weeks, but we are here to assure you that it will get easier!
For those of you who are not familiar with our work, the APEEE is the EEBI Parents' Association.  We are a volunteer body that represents parents' interests and advocates for issues of importance to parents, that works with other members of the school community to enhance the daily lives or our children at school and that supports families in difficulty.  Though we are a volunteer body, depending primarily on the work of people like yourself, we also have a small and dedicated staff who support the work of our Board and stand ready to answer any question you may have.  They are available five days a week through email at info@uccleparents.org.
After two years of COVID-19 times, it is exciting that we can finally have a "back to normal" feeling this rentrée, as new parents were able to come to attend welcome meetings in school and parents-teachers meetings are also taking place in situ this autumn.
As we start the year, we also say goodbye to our former Director of EEB 1 Mr Brian Goggins and we welcome the new Director Mr David Tran.
To look at the recent activities of the APEEE, we point parents to our APEEE Summer 2022 NewsFlash, which treats several topics related to school life, pedagogy, and our relations with the European institutions.  To know more about our latest positions and policies, we invite you to go to our website: www.uccleparents.org.
The APEEE is happy to announce that we have also re-launched sales of Primary and Parent Hoodies for new parents and for those who missed the initial deadline. Hoodies can be purchased online at the 13 Stars Webshop.  The sale closes on 23 September and delivery of these orders can be expected after the Toussaint break. (Secondary Hoodie sales are closed). For those awaiting delivery of Primary, Secondary and Parent Hoodies ordered in June, the APEEE will contact families directly with the distribution schedule for September and early October.
On Friday, 16 September at 17.00, the APEEE and the Student Committee (CdE) have organised in cooperation with the school a commemoration ceremony on the school site for Rosa Reichel, the EEB1 student who tragically lost her life during the Belgian floods of July 2021. The community will be dedicating a bench hand-painted by students and parents as a tribute to Rosa. Students and teachers are free to attend.
If you would like to participate in or attend the commemoration as a parent or would simply like more information, please contact us at: info@uccleparents.org.  If you would like to leave a tribute to Rosa or a message of comfort for her family and friends, we invite you to do so on the inmemori "living memory" site we have set up in Rosa's name.
*********************
Remember! Parent Class Representatives are due to be elected at the September/October class meetings. The schedule of meetings is as follows:
For general information, please see an information packet on the APEEE (Uccle – Berkendael) as well as a brief description of the role of Class Reps. We will contact you in advance of the meetings with the 2022-2023 election instructions.
Also note that the EURÊKA lost-and-found service at Uccle has reopened this year; the volunteer-run service is available for both students and parents prior registration. Note: if you are interested in getting involved in EURÊKA, they are always happy to welcome more volunteers, and it is a great way to meet other parents. Do not hesitate to contact the EURÊKA Team: eureka@uccleparents.org.
And don't forget about our ongoing online Used Textbook Sales run by APEEE volunteers for FR, EN, ES and IT Secondary students.
Otherwise, if you continue to have any practical concerns in the transition to the new school year, you can contact:
For our part, the APEEE will continue to keep you informed about important developments; to work with our Class/Section Representatives and other members of the school community to effect needed change; and to support all families in need. Our final aim is to enrich your and your children's experience at the school.
As always, we encourage you to get involved! The APEEE is a great way to meet a diverse group of people and work together toward shared goals, to involve yourself in the educational experience of your child(ren), and to learn more about this very European organisation.  See more here: Get involved.
Warm regards,
 Valentina Papa, APEEE President, and the APEEE Team
 Dear New Families,
We wanted to write a special message out to you as we know that the European School system can be daunting at first. Please know that we, your fellow parents, stand ready to help you navigate your way around the school and to introduce you to the school community. If you have a question that is practical or pedagogical, a concern that is particular to your own child or of a more generic nature, or whether you are just curious to know more...do not hesitate to reach out to us at: info@uccleparent.org.
The class meetings will be organised according to the following schedule:
Berkendael:
2 September, 12.00-12.45: Presentation to new families
2 September, 13.30-15.00: Class Meetings Nursery/P1
20 September, 18.00-19.30: Class Meetings P2 (except P2ES)
20 September, 18.30-20.00: Class Meetings P3
22 September, 18.00-19.30: Class Meetings P4
22 September, 18.30-20.00: Class Meetings P5 (except P5DA)
11 October, 17.00-18.00: Class Meeting P2ES
11 October, 17.00-18.00: Class Meeting P5DA
Uccle Primary:
1 September, 18.00-21.00: Class Meetings Nursery/P1
20 September, 18.00-21.00: Class Meetings P2/P3
22 September, 18.00-21.00: Class Meetings P4/P5
Uccle Secondary:
10 October, 18.00-21.00: Class Meetings S1/S3
11 October, 18.00-21.00: Class Meetings S4/S7
These meetings are the natural place for new families not only to meet your teachers but also to meet and make contact with other parents in the class.  And importantly, these meetings are the forum where parents formally elect representatives for each class and create the class contact list which is the basis of communication between parents.
Still, as the APEEE does not have a contact list for new parents, it often takes some work for us and our class representatives to identify and locate you. To help speed up this process, we strongly encourage new families to contact the APEEE (info@uccleparents.org) so that we can put you directly in contact with the parent class representatives from your class.
In case you still face any logistical obstacles in your child(ren)'s daily schedule or education, we include contacts below:
If you are the parent of a Secondary student, you may also be interested in our ongoing online Used Textbook Sales for the FR, EN, ES and IT sections.  This is a good and ecology-friendly way to get your hands on the expensive or hard-to-find editions required for classes...and it can also put you in touch with other parents.  See more details here:
In closing, we hope you and your children have had an exciting first week...and that your time at EEBI will be as rewarding as ours has been! Please visit our webpage at www.uccleparents.org to find out more about the APEEE and take a look at the July 2022 edition of our APEEE NewsFlash to learn more about our work and the work of the school community.
Kind regards,
Valentina Papa, APEEE President, and the APEEE Team

03/06/2022: ENROLMENTS OPEN FOR 2022-2023

APEEE membership + APEEE Services registration (Canteen in Uccle – Transport – Lockers in Uccle – Friday Daycare)
Dear Parents,
As of 3 June 2022 you can enrol for the Parents' Association (annual APEEE membership) and the APEEE Services (Canteen in Uccle - Transport - Lockers in Uccle - Friday Childcare) for the school year 2022-2023.
Please follow the instructions that apply to your parent status.

NEWS AND UPDATES FROM THE APEEE

(18/05/2020)

Dear EEBI Parents,
We write this APEEE update at the close of our tenth week of social distancing with heavy hearts due to the untimely death of our beloved EN nursery teacher, Rachel Napthine. Rachel was an institution unto herself - the first teacher to an entire generation of EN children. The APEEE had the good fortune to work with Rachel over the past two years on the Francis Pirotta Art Competition. For this project, she dedicated herself wholeheartedly to keeping alive the memory of her former pupil and in so doing gave solace to the whole of the primary community - her devotion to her pupils and to our school knew no bounds. Rachel will be sorely, sorely missed...and our hearts go out to her family and loved ones in this unimaginably difficult time.
 REOPENING OF EEBI SITES
The APEEE would like to thank parents for their feedback into the reflections over the last few weeks on the re-opening of our school. This proved invaluable input into the final decision of the four Brussels school directors, communicated on 14 May. The position of our parents is very much split between sending their students back to school before the summer or keeping them at home, as discussions within APEEE and also the short survey by the school demonstrated. But we all agree that safety comes first and that the quality of teaching for all students, including those with specific needs, is essential.
The Director, Mr Goggins, organised three reflection meetings to listen to the views of students, parents and teachers, and we were able to present the nuanced positions of our parents - including the specific situations of our sites in Uccle and Berkendael - and to help influence the final decision on the re-opening. The option chosen by the school direction allows parents to send their children back to the school sites for a few days and some activities before summer, on a voluntary basis. Distance schooling will remain the norm for most, if not all pedagogical content. Now we are concentrating on assisting the school management to detail their programme for June and perhaps more importantly to prepare for the return to school after summer.
(See Quality of Remote Learning below. See other COVID related communications further below.)
ZERO TOLERANCE FOR CYBERBULLYING - TALK TO YOUR CHILDREN!
As rightly recalled by the school management a few days ago, the increase in internet use due to the COVID-19 outbreak has also brought an increased danger from cyberbullying. Unfortunately, a recent very vile incident in our school community has again reminded us all of the need to stay vigilant.
In this context, it is crucial that we all speak to our children and make them aware of what is and is not acceptable behaviour online. Bullying can take many different forms, and cyberbullying is a particularly pernicious form. And bullying can happen anywhere, including at school or even at home. Bullying has devastating effects on victims and can lead to depression, self-harm, and even suicide. We, the APEEE, consider that there can be no excuse for bullying at our school.
We therefore support the school's policy of no tolerance for bullying, and this includes bullying online. Particularly in the case of cyberbullying, the lines between school and private behaviour blur due to the nature of the internet: for instance a post on a class chat - or to a group to which most members of a class are party - cannot be seen (only) as an outside-of-school event just because it took place out of school hours/premises. It is worth bearing in mind that bullying of all types is a criminal offence in Belgium, as well as an additional infringement of a number of other laws, depending on the circumstances. If done online it can be a breach of the 2005 Belgian telecom legislation which condemns any use - even unique - of electronic communications to annoy or cause harm to someone. In other words, even a text message or (single) Instagram post can come back to haunt its author. It may also be a breach of the anti-discrimination law of 2007. Needless to say, even the internet is not fully anonymous, and bullies can be identified. And the internet does not easily forget, making it all the more important to be mindful of what one posts.
We underscore that children need to be made aware of the issues, including the need to think twice before posting comments or replying to or passing on messages, pictures, etc. In the case of bullying we strongly encourage all to speak out: report it to the relevant educational advisor in first instance and also to the school's authorities.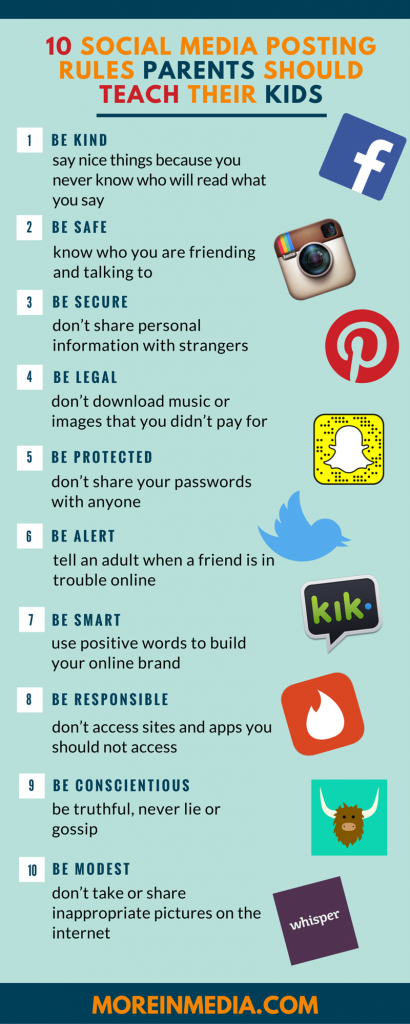 QUALITY OF REMOTE LEARNING - SUPPORT FROM APEEE
As we finish our eighth week of remote learning, it is a moment to take stock. Despite the absence of a formal remote learning programme, most families have felt a steady increase in the level of teaching as the weeks have passed. Nevertheless, a few problems persist, and as it seems that we may be in-and-out of this situation for a while to come, it is worth investing the effort to make remote learning work for our children…
Parents who still have quality concerns about one or more online class(es) are reminded to follow the school's complaints procedure: address concerns first to the teacher and if needed escalate these concerns to the advisor and/or deputy director.
In the meantime, at our 28 April Board meeting, the APEEE committed to providing greater support to parents experiencing quality issues with distance learning in individual courses. Families with quality concerns that for whatever reason cannot be addressed through the school's complaints procedure, are encouraged to contact their class and section reps as well as the members of APEEE's Remote Learning Feedback Group.
APEEE's Remote Learning Feedback Group:
The RL Feedback Group will work with your representatives to address your concerns at the appropriate level. At the same time, the APEEE will continue to ask the school management to ensure that minimum standards are met across all classes, sections, cycles and sites.
FUTURE OF THE BRUSSELS SCHOOLS - EVERE TEMPORARY SITE
The Central Office held three meetings of the Brussels Groupe de Suivi in March and April 2020 to develop a proposal for populating the temporary primary school site due to be opened on the former NATO campus in Evere in September 2021. The site will be a quick-built modular structure intended to hold up to 1500 students. It therefore promises to reduce the overcrowding in the existing four sites, while at the same time exacerbating the shortage of places for secondary students. The proposal to populate the site must be delivered by early Autumn 2020 in time for the drafting of the 2021-2022 Brussels Enrolment Policy.
In the meantime, the permanent fifth school foreseen as a full primary and secondary campus for 2500 students is currently scheduled to open in September 2026—and even this date, a decade later than expected, may be optimistic by most estimates. Moreover, the permanent "gift" of the Berkendael site to the European Schools has been unexpectedly shelved in the wait for the Evere temporary site. The Berkendael campus, like proposed Evere campus, is at the moment only available until the fifth school opens its doors.
At the Groupe de Suivi meetings, parents were presented with the following proposal to integrate the Evere temporary site and alter the current structure of the Brussels schools:
Evere temporary site to be attached to EEBII-Woluwe; main Woluwe site will focus on secondary classes with fewer primary classes; temporary site will host only primary classes.
Berkendael temporary site to be more closely attached to EEBI-Uccle; main Uccle site will focus on secondary classes with fewer primary classes; temporary site will host only primary classes.
Berkendael to be rationalised to fit with Uccle population, suggesting the possible transfer of EL satellite classes and SK and LV sections to schools with these sections or SWALS groups; otherwise, Uccle will be the secondary site for Berkendael pupils.
EEBIII-Ixelles and EEBIV-Laeken will benefit from this only in the sense that enrolments into "multi-sections" (DE, EN, NL, IT, ES—with the exception of FR) at these schools can be decreased.
In sum, EEBI and EEBII would become "super schools" (total theoretical capacity 4100 and 4350 respectively) but potentially benefit from a wider range and larger size of sections, while EEBIII and EEBIV would become smaller schools (total theoretical capacity of 2650 and 2850 respectively) with a potentially smaller range and smaller size of sections. Nevertheless, it is still unclear how the current structure and population, particularly of EEBI and EEBII, will be impacted.
In discussion parents raised several points:
EEBI-Berkendael: can only support the attachment of Berkendael to Uccle under the condition that families of pupils already enrolled at Berkendael can retain the right to request S1 enrolment with priority status at a site different from Uccle; this would honour the promise made when families enrolled.
Berkendael parents also support a one-move principle, meaning that while SK and EL parents would agree to a single move back to the Ixelles site, LV families ask to remain at EEBI rather than being placed at Evere. Asking families to move twice in their careers, while others stay put, is not fair.
EEBI-Uccle Parents: ask that the distribution of FR section classes across the four schools be addressed and worry about the possible repercussions for the Uccle secondary of up to 7-8 FR classes per level.
EEBI and EEBII Parents: noted the urgent need if this proposal is accepted for additional secondary capacity at Uccle and Woluwe—and the frightening dependence on the RdB to undertake this.
All Four School Parents: remarked the lack of detailed analysis thus far on how this movement of pupils into the Evere site and between the Berkendael, Uccle and other sites will be affected.
Parents asked for clarity on the foreseen impact on Ixelles and Laeken as well as on the DE, EN, IT, NL and ES sections, which are present at multiple schools and may be fragmented and weakened under the new proposal.
An early draft proposal was presented at the Board of Governors' April 2020 meeting, but work will continue over the next months.
At its 28 April Board meeting, the APEEE set up an Evere Task Force to establish an EEBI whole-school APEEE position. The intention is to focus on basic principles and methodologies that should be followed in developing the final proposal. Our delegates will likewise continue to provide oversight and raise concerns. At the same time, it may be difficult for the APEEE to take a position on any detailed plan presented as there will inevitably be winners and losers even within a single school.
CdE 2020 HOODIES – ORDER/PICK-UP NOW!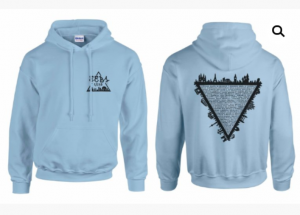 Our Student Committee (CdE) funds its activities and programmes through the hosting of events, like discos and cake sales, and through its annual sale of sweatshirts. This year, due to the unfortunate turn of events, our CdE has had to change its business model for distributing the hoodies.
Pick Up: Students and families who have already ordered hoodies can book an appointment to pick them up at the distribution point from 15.00 to 20.00, Monday to Friday through Monday, 1 June 2020. To avoid crowds, you will need to book a five-minute time-slot on the following website:
Schedule now at: https://calendly.com/molnarla/hoodie-pick-up-location
For further information see: https://13stars.eu/hoodie-pick-up-instructions/
Order: Still haven't ordered a sweatshirt?!? We encourage you to take a look at this year's CdE hoodie design available in 7 colours and to consider buying a hoodie or two...for your kids or for yourselves (sizing for P4 and up—XSS to XL).
Shop and order now at: https://13stars.eu/eeb1-shop-gdrp/
If you have any further questions regarding the hoodies, please do not hesitate to the CdE: EINSTOIL@student.eursc.eu
APEEE FUNDING FOR PROJECTS – APPLY NOW!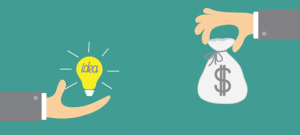 The deadline for the APEEE's Spring 2020 Call for Projects is Friday, 22 May 2020. We encourage all those interested in receiving funding for a school-related project in line with the APEEE's objectives, to apply now!
(See more at: http://www.uccleparents.org/apeee/subventions-de-projets/)

COVID-19: THE APEEE SERVICES SUSPENDS ITS ACTIVITIES FOLLOWING THE CLOSURE OF THE SCHOOL (12/03/2020-29/05/2020)
Dear EEBI Parents,
We hope this message finds you and your loved ones in good health. Due to the closure of the School, the Services are currently not in operation. As further information on the APEEE Services provision for this particular end of the school year, please note that the extracurricular classes (including swimming) and the Friday afternoon daycare are cancelled until the end of the school year, regardless of when EEB1 reopens.
It goes without saying that a refund will be granted to parents who have paid their subscriptions, for all services. However, at this stage, we are not yet able to confirm the amount that will be refunded for any of our services (including canteen and transport where applicable) until we receive:
a definitive confirmation as to the number of days of closure (which will of course impact the number of days not served to be taken into account)
the final calculation of the contributions granted by the Belgian state during the unemployment period COVID-19 for companies and self-employed persons.
Once we have these data, it will be possible to make a correct calculation of the amounts to be reimbursed, also taking into account the fixed costs, the solidarity contributions towards our employees and contractors in temporary unemployment and any losses that remain to be covered, so as to not endanger the survival of APEEE Services (the non-profit association for the children and parents of Uccle and Berkendael) and its employees.
In parallel, we are also making every effort to organise the start of the next school year and you will soon receive information and instructions for the re-inscriptions for the academic year 2020/2021. In case of particular requests to the Services' Staff, for the time being you can contact them ONLY by e-mail. Please find the contact information for the different services listed in the box below.
Thank you for your continued collaboration, understanding and support. Take care of yourselves and stay healthy.
Zoltán Krasznai
President of the APEEE Services
APEEE Secretariat Info:
The APEEE Secretariat will continue to conduct daily business, albeit in a limited capacity, and the APEEE Board will continue to hold essential meetings, as is possible within the given the constraints.
In case of need, the Secretariat will be available during normal office hours: Monday-Thursday, 8.30 – 12.30. Due to remote work, we advise you to contact us by email, using the address below. Please do not hesitate to contact us.
For additional information and the latest updates, see Communication on COVID below.
Kathryn Máthé
President of the APEEE

RENTRÉE 2019-2020: WELCOME MESSAGE FROM THE APEEE (06/09/2019)
Dear EEBI Parents,
the Parents' Association (APEEE) welcomes all families — new and returning — for the 2019-2020 school year.
This year we can expect a new approach to French and English second language teaching for many students within the framework of the newly-released European Schools Language Policy as well as changes to the Friday routine on the Uccle campus for both our early Primary and early Secondary students. The new competence-based secondary marking system will be rolled out for the first time in the upper cycle with plans to introduce it at the 2021 Baccalaureate.
For the first time in a long while we look forward to continuity in our top pedagogical team. Mr Brian Goggins returns for his second year as the school's Director, and he will continue to work closely with Ms Simona Cajhen and Mr Gianluca Longo, Deputy Directors of Primary (in Uccle and Berkendael respectively), and Mr Lars Roesen, Deputy Director of Secondary, to ensure that our students have the best possible education.
The Berkendael population continues to grow—jumping from 562 pupils last year to approximately 750 as of end of August 2019. The site is filling up fast! Including its so-called "satellite" classes, Berkendael currently hosts eight language groups (German, Greek, English, Spanish, French, Italian, Latvian and Slovak); Greek, English and Italian have opened up P1 groups for the first time this year. The population at Uccle seems to have stabilised at just under 3400.  This year we will see an increase in our secondary population offset by a decrease in the primary.  The site still remains almost 10% over its capacity (of 3100), a real concern for students in both cycles.
Students returning to the Uccle site will also be pleased to find a newly resurfaced football court (see also here). The project was undertaken by the school direction at the behest of students.  The APEEE was glad to contribute 15,000 EUR to this project from the proceeds of our umbrella sales, sweatshirts and Fête funds which were complemented by contributions from the Student Committee (CdE) and the school.
The APEEE itself will be working under new Statutes which seek to formally introduce Berkendael and SWALS parents into our representation structure. Though we suffered setbacks due to unplanned absence in our staff last year, we hope that this year we can carry on with our plan to increase our visibility, responsiveness and accountability.
As parents ourselves, the APEEE knows that the European School system can be difficult to make sense of, even for those of us with long experience. As we start the year, we wanted to remind you that you should not hesitate to contact:
APEEE Services (our sister organisation): with questions about lockers, canteen and Friday garderie at Uccle, as well as those about transport and extracurricular activities at both Uccle and Berkendael.
APEEE: with questions about secondary calculators, student exchanges or EURÊKA (at Uccle) or to raise academic issues or questions about the general experience of your children at the school.
School Administration: with questions about canteen at Berkendael sports uniforms (Primary and Secondary), the weekly timetable (Nursery/Primary at Uccle and Berkendael and Secondary) and annual calendar, or access to campus for both campuses.
We also wanted to remind you that over the longer term we — your elected class and section Representatives, your APEEE Board, and your APEEE Secretariat — are here to ensure that your questions are answered, your concerns are addressed and that your voice is heard at all levels in the school's structure. In a broader sense, we endeavour: to keep you informed about important developments; to celebrate our community's successes and confront our challenges; to work with other members of the community to effect needed change; and to support all families in need— all in order to enrich your and your children's experience at the school.
Parent class Representatives are elected at the September/October class meetings:
Berkendael
Tuesday, 3 September: MAT, P1, P2
Wednesday, 4 September: P3, P4, P5
Uccle
Tuesday, 3 September: MAT, P1
Tuesday, 24 September: P2, P3
Thursday, 26 September: P4, P5
Monday, 23 September: S1, S2, S3
Tuesday, 8 October: S4, S5, S6, S7
Your parent class Reps make up the building blocks of the APEEE Board and parent representation within the school, as well as the backbone of intra-class relations. An information packet on the APEEE as well as a brief description of the role of class reps are also available. We encourage you to get involved!
Please visit our webpage at www.uccleparents.org to find out more about the APEEE and the APEEE Services. You can also visit us at one of our APEEE Information Tables during September parent events.  To keep abreast of developments throughout the year, read our APEEE NewsFlash and meeting reports drafted by your section and class reps.
As always, please do not hesitate to contact us with any questions or concerns at: info@uccleparents.org.
Warm regards,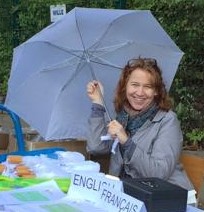 Kathryn Máthé
President of the APEEE of the European School of Brussels 1

APEEE AND APEEE SERVICES: WHO ARE WE? (29/08/2019)
What is the Parents' Association?  What is its role?

Parent representatives act as intermediaries between parents and the school. They also participate in the organisation of some very important services such as the canteen, school transport, extracurricular activities etc. Your active engagement within the Association will make a positive contribution towards your child's overall school experience.
Would you like to find out more about the APEEE?
Who are we? What do we offer? Why should you get involved? How can you participate?
Please have a look at our introductory pack:

 Plaquette rentrée 2019 Uccle_EN


 Plaquette rentrée 2019 Berkendael_EN

ELECTION OF CLASS REPRESENTATIVES (29/08/2019)
Would you like to take an active role in the APEEE? The time is right!
Consult our "elections" manual:

 Vademecum Elections APEEE Uccle EN 2019-2020


 Vademecum Elections APEEE Berkendael EN 2019-2020