The APEEE does  not check the content of the adverts. The APEEE accepts no responsibility for the accuracy of information contained in these adverts. The APEEE cannot in any way be held responsible should problems arising during a transaction between two users resulting from an advert on its site. The APEEE reserves the right not to publish certain advertisements which do not comply with its aims and/or missions.
LIBREBOOK - International bookshop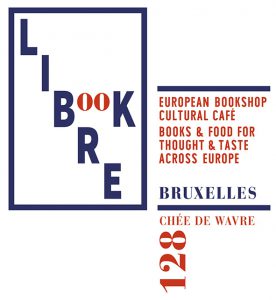 Books in all European language (including, non-exclusively, English, Spanish, Italian, French, Polish, Hungarian, Danish, German, Slovak, Greek, Latvian, Maltese, Romanian, Bulgarian…) – in original versions and translations ;
Order books from all European countries ;
Fiction and essays for adults and children (no school books) ;
Frequent multilingual events for book lovers.
128, Chée. de Wavre
1050 Ixelles
Tél: +32 479 33 09 84
Mail: info@librebook.eu
http://www.librebook.eu/
LIBRAIRIE DU LYCEE FRANÇAIS
Pour vos livres et fournitures scolaires.
couverture de livres, livraison à domicile.
Librairie du Lycée
Rue Geleytsbeek, 168
1180 Bruxelles
Tel : 02 374 62 66
Ouvert lu-ve: de 8h à 18h
MEGALIBRI (IT)
Books for the Italian section.
Further information: Megalibri
PIOLA LIBRI (IT)
SE M'AMI - Nuova libreria italiana a Bruxelles
Rue de Namur 80
B - 1000 Bruxelles
WATERSTONES (EN)
https://www.waterstones.com/bookshops/brussels
STERLING BOOKS (EN)
http://www.sterlingbooks.be/bookshop/
LIBRAIRIE POLYTECHNIQUE
http://www.librairiepolytechnique.be/adresse.htm
MAISON DES LANGUES VIVANTES