RENTRÉE 2019-2020: WELCOME MESSAGE FROM THE APEEE (06/09/2019)
Dear EEBI Parents,
the Parents' Association (APEEE) welcomes all families — new and returning — for the 2019-2020 school year.
This year we can expect a new approach to French and English second language teaching for many students within the framework of the newly-released European Schools Language Policy as well as changes to the Friday routine on the Uccle campus for both our early Primary and early Secondary students. The new competence-based secondary marking system will be rolled out for the first time in the upper cycle with plans to introduce it at the 2021 Baccalaureate.
For the first time in a long while we look forward to continuity in our top pedagogical team. Mr Brian Goggins returns for his second year as the school's Director, and he will continue to work closely with Ms Simona Cajhen and Mr Gianluca Longo, Deputy Directors of Primary (in Uccle and Berkendael respectively), and Mr Lars Roesen, Deputy Director of Secondary, to ensure that our students have the best possible education.
The Berkendael population continues to grow—jumping from 562 pupils last year to approximately 750 as of end of August 2019. The site is filling up fast! Including its so-called "satellite" classes, Berkendael currently hosts eight language groups (German, Greek, English, Spanish, French, Italian, Latvian and Slovak); Greek, English and Italian have opened up P1 groups for the first time this year. The population at Uccle seems to have stabilised at just under 3400.  This year we will see an increase in our secondary population offset by a decrease in the primary.  The site still remains almost 10% over its capacity (of 3100), a real concern for students in both cycles.
Students returning to the Uccle site will also be pleased to find a newly resurfaced football court (see also here). The project was undertaken by the school direction at the behest of students.  The APEEE was glad to contribute 15,000 EUR to this project from the proceeds of our umbrella sales, sweatshirts and Fête funds which were complemented by contributions from the Student Committee (CdE) and the school.
The APEEE itself will be working under new Statutes which seek to formally introduce Berkendael and SWALS parents into our representation structure. Though we suffered setbacks due to unplanned absence in our staff last year, we hope that this year we can carry on with our plan to increase our visibility, responsiveness and accountability.
As parents ourselves, the APEEE knows that the European School system can be difficult to make sense of, even for those of us with long experience. As we start the year, we wanted to remind you that you should not hesitate to contact:
We also wanted to remind you that over the longer term we — your elected class and section Representatives, your APEEE Board, and your APEEE Secretariat — are here to ensure that your questions are answered, your concerns are addressed and that your voice is heard at all levels in the school's structure. In a broader sense, we endeavour: to keep you informed about important developments; to celebrate our community's successes and confront our challenges; to work with other members of the community to effect needed change; and to support all families in need— all in order to enrich your and your children's experience at the school.
Parent class Representatives are elected at the September/October class meetings:
Berkendael

Tuesday, 3 September: MAT, P1, P2
Wednesday, 4 September: P3, P4, P5

Uccle

Tuesday, 3 September: MAT, P1
Tuesday, 24 September: P2, P3
Thursday, 26 September: P4, P5
Monday, 23 September: S1, S2, S3
Tuesday, 8 October: S4, S5, S6, S7
Your parent class Reps make up the building blocks of the APEEE Board and parent representation within the school, as well as the backbone of intra-class relations. An information packet on the APEEE as well as a brief description of the role of class reps are also available. We encourage you to get involved!
Please visit our webpage at www.uccleparents.org to find out more about the APEEE and the APEEE Services. You can also visit us at one of our APEEE Information Tables during September parent events.  To keep abreast of developments throughout the year, read our APEEE NewsFlash and meeting reports drafted by your section and class reps.
As always, please do not hesitate to contact us with any questions or concerns at: info@uccleparents.org.
Warm regards,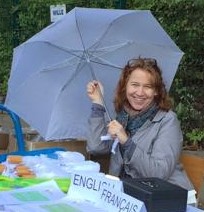 Kathryn Máthé
President of the APEEE of the European School of Brussels 1

APEEE AND APEEE SERVICES: WHO ARE WE? (29/08/2019)
What is the Parents' Association?  What is its role?

Parent representatives act as intermediaries between parents and the school. They also participate in the organisation of some very important services such as the canteen, school transport, extracurricular activities etc. Your active engagement within the Association will make a positive contribution towards your child's overall school experience.
Would you like to find out more about the APEEE?
Who are we? What do we offer? Why should you get involved? How can you participate?
Please have a look at our introductory pack:

 Plaquette rentrée 2019 Uccle_EN


 Plaquette rentrée 2019 Berkendael_EN

ELECTION OF CLASS REPRESENTATIVES (29/08/2019)
Would you like to take an active role in the APEEE? The time is right!
Consult our "elections" manual:

 Vademecum Elections APEEE Uccle EN 2019-2020


 Vademecum Elections APEEE Berkendael EN 2019-2020

UMBRELLAS SALE

 (04/09/2018)
The APEEE will be selling EEBI 60th Anniversary Commemorative Umbrellas at Autumn parent meetings in order to raise money for needed infrastructure projects (i.e. benches and other seating areas) on the Uccle campus.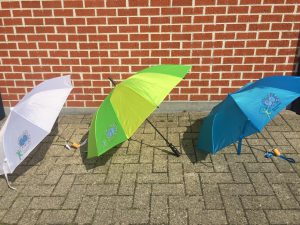 As an insurance against rain, APEEE ordered more than 1000 umbrellas for the 2018 EEBI School Fete.  Well, it worked!  The weather was as beautiful and sunny as anyone could have hoped for BUT as a result the APEEE still has over 800 umbrellas on hand.
We have opted to sell the umbrellas at a favourable price to Uccle parents this Autumn and will use the proceeds to finance a cooperative project with the school to improve the seating in both the primary and secondary outdoor areas of the Uccle campus—badly needed due to the upsurge in the Uccle population.
Please support the APEEE and the school by picking up an umbrella at the next event you attend!
Price (cash only):
compact umbrellas (plain blue or white with logo) = 5 EUR
large umbrellas (blue or green with logo) = 10 EUR

REGISTRATION QUESTIONS

(06/07/2018)
Returning parents:
Your data has been transferred from the old site and migrated to our new registration website.
The system does not fundamentally change for you, except for the interface.
However, our teams now have a much more efficient tool for managing your orders.
One important new feature, however, is that there will only be one account per family, regardless of your family situation.
Each adult (mother, father, other) must use a OWN AND UNIQUE email address to connect.
If this was not your case in our old online registration system, please contact the APEEE secretariat or the APEEE Services coordination who will help you in your steps.
Your first login involves resetting your password.

1st step: go to the online registration online registration site.
2nd step: click on "Reset your password" in the login form
3rd step: enter the email address you used on the previous registration site.
4th step: check the message you received on this email address and follow the instructions necessary for your first connection.

Once logged in, please check/correct/complete your personal data.
2018-2019 registrations :
Once connected, do not forget to validate the "pending validation" orders.
We have renewed your 2017-2018 orders for the 2018-2019 school year.
You must validate them on the site or ask us to delete them by sending us an email.
New parents :
please create an account, join the APEEE and register your children for the desired services.
Attention
Only parents registered as "father" or "mother" are in our mailing lists.
FAQ : 
Your orders are "pending for validation":
This means that you are a parent already registered for whom we have renewed this year's orders for 2018-2019. You must validate them (by clicking on "consult" at the end of the line) or send an email to the relevant service if you wish to cancel them.
Your orders are "pending for treatment":
Your request has been taken into account and will be processed by the relevant service as soon as we return from leave.
Don't worry, it'll be done in time.
Don't stop at this point. Create the other commands you want for your children right away.
Your orders are "pending for payment":
You must have received a payment request email. Please proceed to payment.
The processing of your payment is not automatic, your payment can only be validated by the APEEE staff when it is back from leave. Don't worry, it's a normal process.If it is the APEEE membership that is "pending for payment": this does not prevent you from creating new orders for your children. Create the desired orders and pay the APEEE membership.
S4-S7 calculators: you will still have time to order them in late August/early September. Contact the APEEE secretariat on this subject if you did not receive the email concerning these calculators in June. Don't worry, group ordering will still be possible in the first days of school.

CONFERENCES (29/04/2018)
You were unable to attend our conferences? It is not too late!
Secondary marking reform

.
February 5, 2018 by the 4 APEEEs of Brussels.
Please find all details about this conference in the following document: Invitation_mark_reform_EN
You can review the conference through this webstreaming link.
Better arm children against bullying
February 6, 2018 by Emmanuelle Piquet.
Registration is no longer available but do not hesitate to consult the  Emmanuelle Piquet' website 

(

please click here

)

or to follow another conference on YouTube

(

please click here

).
Children, teens and... video games. First aid guide for worried parents.
April 16, 2018 by Christophe Butstraen

.

You can review the conference or discover it by clicking on this link.
Addictions among youth and ways to prevent and deal with them.
April 27, 2018 by Nicolas Ancion.
You can review the conference or discover it via this link.

 

VIDEO OF THE NEW SELF
FOR SECONDARY PUPILS (01/09/2015)